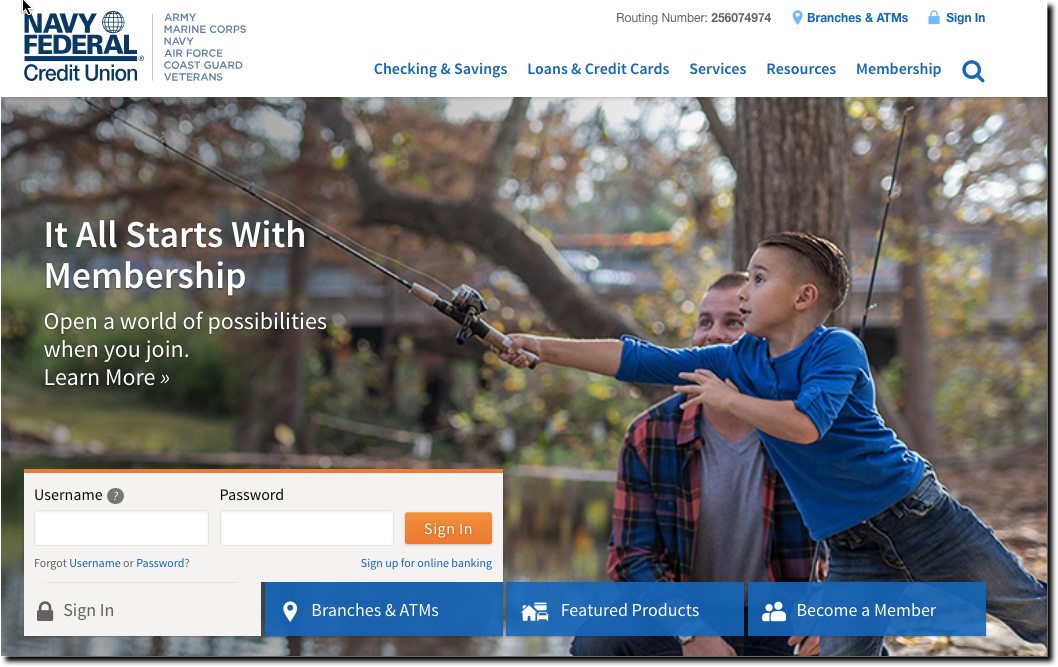 The latest CX rankings are in from Forrester and 10 of the 28 banks they reviewed finished with scores in the Good range and 18 were rated OK. No one achieved an Excellent score, but also no one fell into the Poor category. (Note: For an insightful discussion of what the big banks are missing, listen to Penny Crosman's interview of Forrester's Alyson Clarke). Navy Federal was first of 18 large multi-channel banks reviewed and USAA was tops among the 10 direct banks. Here are the 4-bar banks in order of their finish:
Multi-channel CX standouts (of 18 U.S. mega-banks reviewed):
Navy FCU
Huntington Bank
Regions Bank
PNC Bank
SunTrust
Citizens
TD Bank
Direct bank CX standouts (of 10 large U.S. direct banks reviewed):
USAA
Ally
Fidelity Cash Management
---
Source: Forrester, June 2018
Forrester says that the biggest CX gap at these big financial institutions is a failure to make customers feel "appreciated, respected, and valued." We'll assume you already have empathetic customer service reps and branch personnel, so let's look at how to use digital channels to close this CX gap.
Recommendations: Don't just SAY you care, SHOW you care. For example:
Say thanks (a lot): Make sure every digital touchpoint (form confirmations, email replies, account notifications, app downloads, login/logoff, etc) includes thank-yous, how are we doing, let us know if there is anything else we can do for you, etc. etc.
Get feedback: Proactively ask for feedback via a digital suggestion box, customer feedback survey (with prizes always!), feedback hotline, email the president button, etc. etc.
Run digital customer appreciation days: 1 day or week every year, create some digital excitement to show how much you love your customers. Think Amazon Prime days. (Of course, IRL stuff is such as BBQs, shred days, etc etc). Run a digital sweepstakes. Play some mobile games with leaderboard and prizes. Offer killer deals at local merchants (think 2-for-1 dinner not 10% off your bill). Give everyone a coupon for a complimentary overdraft. Give prizes to kids.
Put your money where your mouth is: Provide service guarantees in plain language and if you don't achieve them give customers cash/credit to repay them for their lost time.
Honor customer anniversaries: Forget about wishing customers a happy birthday. Facebook already has that covered. Instead, send an email on the customers anniversary date with you (and provide a mechanism for the customer to edit that if your data is wrong). The best thing we ever did at Finovate (besides getting John Waupsh on stage) was recognizing long-term customers with gold stars on their name badges. Everyone loves public recognition. And while a thank-you note is good, some extra benefits are even better. Add badges to digital banking honoring 5-year customers, 5-product customers, full family accounts, etc etc.
---
Note: Curious about how your UI/UX stacks up to the competition? Need to know how to get the biggest bang for your UX buck? We are here to help. Contact Fintech Labs for a free consultation, email jim@fintechlabs.com.